ARCHIVE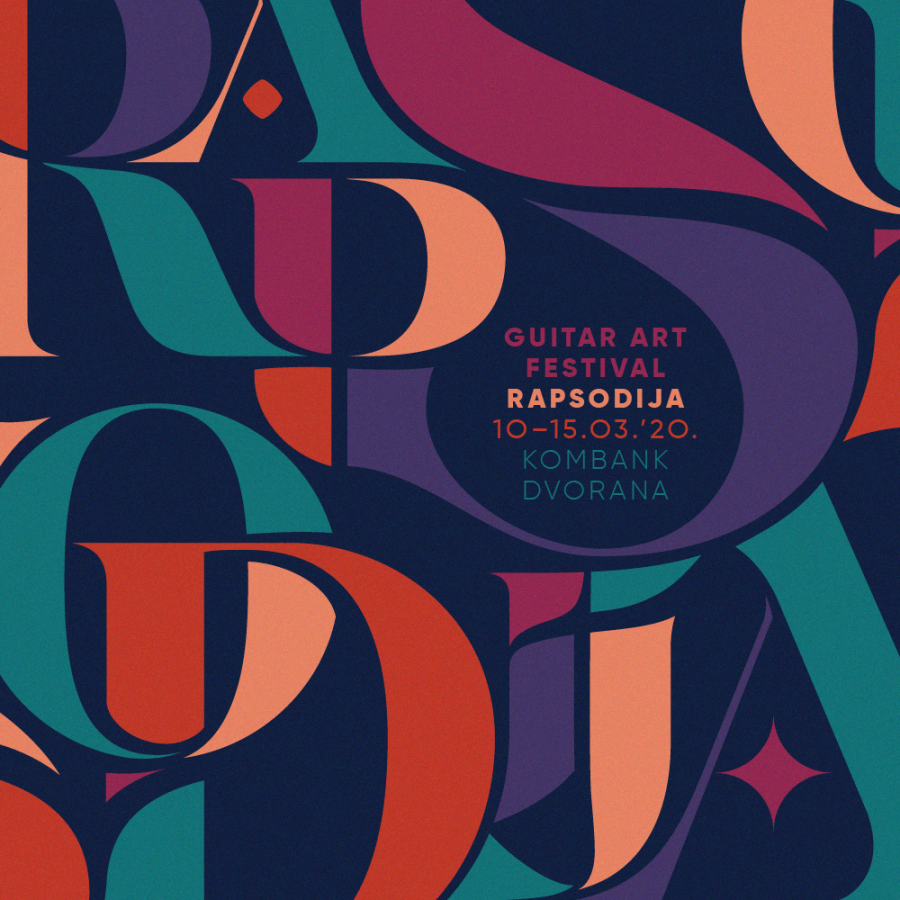 Bojan Suđić
Serbia
Maestro Bojan Suđić, "one of the finest conductors in Serbian music" (1), is the chief conductor of RTS Symphony Orchestra and RTS Choir and the executive and artistic director of Radio Television of Serbia Music Production. He is also a full-time professor at the Faculty of Music of the Belgrade University of Arts and the chief conductor of their Symphony Orchestra.
From the very beginning, his work was characterized by exceptionally diverse repertoire of the choral, symphonic and incidental music and outstanding achievements in all these areas. He has received numerous awards - initially he won the First Prize at the Yugoslav Contest of Young Artists held in Zagreb in 1989, and then he won all the significant domestic professional awards including International Review of Composers award, Annual Award of the Association of Musical Artists, City of Belgrade Award, Zlatni Beočug Award, Musica Clasica Magazine Annual Award and Vuk's Award. He has been regularly performing in concert halls both in the country and abroad.
Since 1992, he has been the permanent conductor of the RTS Symphony Orchestra and RTS Choir, with whom he has performed a great number of choral, symphonic and vocal-symphonic pieces written by world and Serbian authors, many of which were premier performances. Majority of those concerts were recorded for radio and TV, and they are the core part of Suđić' extensive discography.
Since 1989 he has been collaborating with the Belgrade Philharmonic. In the capacity of a permanent visiting conductor he has toured China with this ensemble, performed at BEMUS and conducted numerous concerts featuring, among others, Nigel Kennedy and Max Vengerov. The result of their collaboration is the CD with the works of Sergei Rachmaninoff.
He turned to opera conducting in 1993, when he became the conductor of the of the Belgrade National Theatre Opera ensemble. During the 1999/2000 season he was the chief conductor of this ensemble, and in 2004/2005 he was General Music Director of the Opera.
During his opulent career, he has conducted a considerable number of works from the standard ballet and opera repertoire. Especially notable was the performance of Carmen at the Athens Festival in 1998.
The same year Maestro Bojan Suđić became the visiting conductor at the Royal Opera in Stockholm. As that collaboration developed, two years later, in 2000, he was promoted to the position of residence conductor. With this ensemble he has performed over 150 operas and ballets including many premiere productions. The pinnacle of their collaboration was the performance of Swan Lake at the festival in Wiesbaden in 2003. He has also frequently collaborated with the Finnish National Opera Ensemble. He was the visiting conductor of over 40 orchestras in the region and the world, including RTV Slovenia Symphony Orchestra, Ljubljana; Montenegrin Symphony Orchestra; Croatian RTV Symphony Orchestra; Zagreb Philharmonic Orchestra, Rijeka Philharmonic Orchestra (Croatia); Macedonian Philharmonic Orchestra, Skopje; Symphony Radio Orchestra, Sofia; Plovdiv Philharmonic Orchestra (Bulgaria); Budapest Symphony Orchestra (Hungary); Rome Symphony Orchestra (Italy); Carinthian Symphony Orchestra, Klagenfurt (Austria); Novosibirsk Philharmonic Orchestra; Moscow Chamber Orchestra and Capella Symphony Orchestra of St. Petersburg (Russia); Helsinki Philharmonic Orchestra; Finnish National Opera and Turku Philharmonic Orchestra (Finland); Odense Symphony Orchestra (Denmark); Royal Opera in Stockholm; Vasteras Symphony Orchestra and Umea Symphony Orchestra (Sweden); Porto Alegre Symphony Orchestra (Brazil) and the Chilean Symphony Orchestra from Santiago de Chile. Since 2010 he has regularly collaborated with OFUNAM orchestra, Mexico City. In 2016 he conducted the celebratory concert on the occasion of the 80th anniversary of this ensemble with violinist Vadim Repin.
Since 2005, maestro Bojan Suđić has been at the helm of the Symphony Orchestra of Belgrade Faculty of Music where he also teaches. Students of this faculty have been successfully performing with maestro, their repertoire including the demanding score of Mahler's 8th Symphony, Shostakovich's symphonies No. 1 and No. 5, requiems of Berlioz, Verdi and Mozart, Scheherazade by Rimsky-Korsakov, Pictures at an Exhibition by Mussorgsky, Beethoven's Symphonies No. 3 and 5, Sibelius' Symphony No.2, Mozart's Symphony No. 39 ...
Maestro Suđić also sees it as his mission to introduce to the public new works by domestic authors and less well known works by international authors, as well as the pieces that are part of world's heritage that have been rarely performed due to their complexity.
In 2005 he has returned to the Radio Television of Serbia where he holds the position of the artistic director and chief conductor. Maestro Bojan Suđić has continually expanded the repertoire of the RTS Symphony Orchestra and Choir, gaining recognition on the music scene for the high quality of concerts and recordings.
"Suđić' artistic expression is a combination of exceptional musical talent and sophisticated, authoritative and precise manner of conducting. With regard to music literature, he is remarkably knowledgeable, and his attitude towards the score, the soloists and the ensemble is always responsible. In his creative endeavors, it sometimes seems as if he is sculpturing the sound. Thus he manages to achieve a complex balance between inspiration and craft skills, expressiveness and effectiveness, high motivation and rational control of all performing parameters."(2)
"He is a natural talent with exceptional style and with one of the most beautiful techniques I have ever seen." (3)
(1) Prof. Sonja Marinkovic, (PhD) Faculty of Music in Belgrade
(2) Zorica Premate, musicologist, Radio Belgrade
(3) Mats Liljeros, Hufvudstadsbladet, Helsinki
GUESTS