ARCHIVE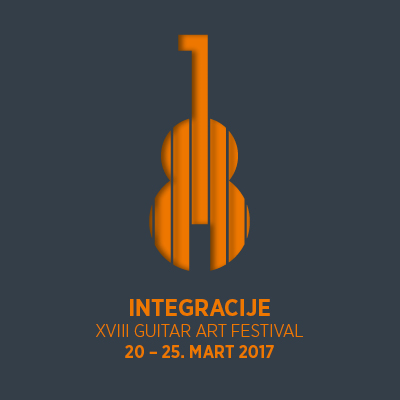 Vera Ogrizović
Serbia
Vera Ogrizovic is a prominent musician and professor who started her musical education in Belgrade. She completed her bachelor and master degrees in Paris. She was a teacher at the "Conservatoire Européen Supérieur" in Paris until 1988. Since 1989 she has been professor at the Faculty of Music Art in Belgrade.
She has performed at prestigious festivals in Europe. Author of the book Guitar–History–Literature–Teaching, as well as of two collections of compositions for beginners – My first concert and Play Bach.
In 2005 she published a CD Contemporary Serbian Guitar Music. She played with the orchestras "Dusan Skovran", "Saint George", with the Symphonic and Philharmonic orchestras of Belgrade, with the "New Music Ensemble", "Camerata Serbica", etc. She plays also with Ljubisa Jovanovic, Dusan Bogdanovic, Edin Karamazov.
For her outstanding teaching results she has been awarded a Great Silver Plaque of the Art University in Belgrade.
Video
Vera Ogrizovic - Dusan Bogdanovic - Ricercar Kalij
GUESTS