ARCHIVE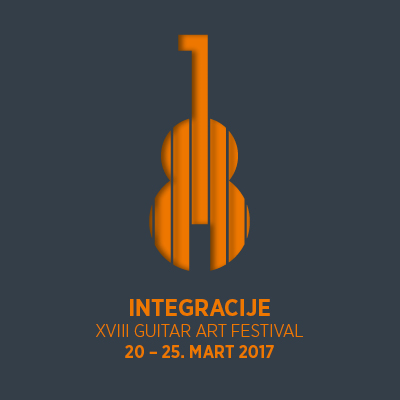 Guitar Visual Art
March 16 – April 02 , 2017 Cervantes Institute Gallery The exhibition is dedicated to life and work of Agustin Barrios through lecture, photography and documentary of author Carlos Salcedo from Paraguay.
XVIII Guitar Art Festival dedicates this exhibit to Augustin Barios, known as Mangore, the most famous Paraguayan guitarist and composer of classical music.
The author of the exhibit "Life and work of Augustin Barios-Mangore, Cuan raudo es mi girar!", is Carlos Salsedo Senturion, the admirer of Paraguayan guitarist and composer. Salsedo has been traveling Europe and America for almost two decades – "Road of Mangore" and had been searching for clues that had helped him to deliver this timeless story by documenting, photographing and recording - not only the content but also the context of numerous interviews and scattered archived materials collected on this journey.
In the gallery od Servantes Institute, Belgrade from 16th March to 2 April there will be an exhibit of photographs that document the life and work of Augustin Barios Mangore from 1885 to 1944. The visitors will have the opportunity to get acquainted with the composer by watching film, photographs and attending the lecture about the "South American guitar Chopin" - as the critics named him.
His opus as a composer is characterized by diversity and a peculiar technique. During his youth, he was under a great influence of Bach and Mozart, but later in his production period Latina American melodies and rhythms prevail. A renowned Australian composer John Williams called him the greatest composer of all times.
He is considered as one of the most influential Latin American composers of the 20h century - he was the first musician who transcribed Bach's work for guitar and even in 1910. He dedicated himself to recording discs resulting in 50 compact discs.
Agustin Barrios, born May 5, 1885, was the sixth of eight brothers, his parents of Correntine heritage (Argentina). From a very early age Barrios was exposed to folkloric music of the region within a familial context devoted to education, the arts and music. Moving to Asuncion, the capital, in 1899 to attend the Colegio Nacional, Barrios stood out among guitarists formed under Gustavo Sosa Escalada (1877-1943) and Nicolino Pellegrini (1873-1933) at the Instituto Paraguayo Conservatory. A young Barrios excelled in his school studies, but dropped out of high school opting to follow a career path as a professional guitarist.
During a period of two decades (1910-1929) Barrios distinguished himself in Brazil and the region known as Rio de la Plata (Paraguay, Argentina, Uruguay), and from 1930 to 1934 transformed his image, adopting the pseudonym Cacique Nitsuga Mangore, offering performances as "the Paganini of the guitar from the jungles of Paraguay", accompanied during that period to the end of his days by partner, Brazilian dancer, Gloria Silva (1903-1965).
After a brief two-year tour (1934-1936) through Europe that took him principally to Belgium, Germany, and Spain, his health failing, Barrios returned to Central America, finally settling in El Salvador in 1939, at the request of his protector, the President of El Salvador, General Maximiliano Hernandez Martinez. In San Salvador, Barrios dedicated the remainder of his life teaching in the Rafael Olmedo Music School and at home, and putting to paper a large number of works he had failed to publish. Barrios died on August 7, 1944.
Barrios travelled to nearly 25 countries of the Americas and Europe concertizing in countless towns and halls. However, his goal of reaching New York City to record and publish his complete works went unfulfilled. Around the time of his demise, a great many of his works and correspondence were taken from his personal study by students and friends and subsequently lost or misplaced, this fact contributing to the relative anonymity Barrios experienced for more than three decades following his death. Barrios composed around 300 works for guitar, of which 130 are known, and is credited with being one of the first to record commercially for classical guitar beginning in 1913 with the Atlanta and Artigas labels. Today, many of Barrios' works are recognized as masterpieces and form part of the international concert guitar repertory.