ARCHIVE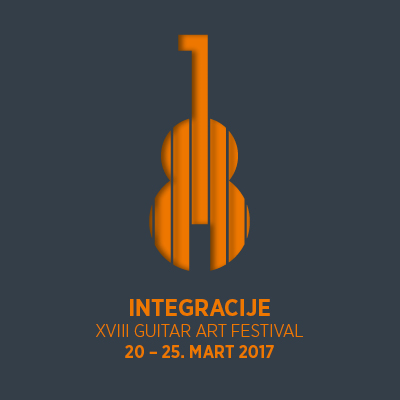 Guitar Art Café
GUITAR ART MIDNIGHT CAFÉ CLUB OMB LOUNGE HOTELA RADISSON BLU OLD MILL 22.00-02.00
20th March
PETAR RAKIĆ QUINTET
Petar Rakić – guitar
Goran Vučetić – guitar
Miljan Jovanović – guitar
Nemanja Mišić – bass guitar
FIlip Milovanović – drums
Milica Dobrić – vocal
Savica Milović – vocal
Petar Rakić quintet was formed in 2003 on the initiative of Petar Rakić and as a result of years long coopertation with young musicians from Mitrovica that have brought their own expression to the group, which makes it unique and at the same time original, considering that you can hear jazz, blues , rock and fusion of guitar. Also, we are talking about three generations of musicians playing together. The repertoire is very diverse and consists of compositions of Jeff Beck, Stevie Wonder, Ronnie Jordan, as well as jazz composers like Gershwin, Jim Hall, Pat Metheny and others, performed in their arrangements and in an original way.
21st March
COOLARES QUINTET
Aleksandar Erović – vocals, guitar
Aleksandar Jovanović Šljuka – vocals, keyboards
Ivan Stamenković – clarinet, saxophone
Igor Đorđević – bass guitar
Andreja Jovanović – drums
''Coolares'' is a group that exists on the music scene since 2004 and has authored more than a thousand performances throughout Serbia and the region. A very characteristic repertoire that trancends all genre clasiffications and has unique arrangements, interpretations and improvisations that constitute this group.
22nd March
ZABEAT
Miloš Nikolić – vocal and percussions
Predrag Zlatić – guitar and vocals
Stefan MIloradović – guitar
Authentic sound that this band nurtures is a collage of different musical genres made of two acoustic guitars and percussion.
"Musical play" of these young artists can be characterized as a kind of performance. In six years of playing in clubs in Belgrade they have gained a great support, by both younger and older audiences.
23rd & 24th March
MADICINE
Aleksandra Stojanović – vocals
Ivica Popović – guitar and vocals
Slobodan Stojanovic Dane – bass guitar
Milan Stojčić – drums
Madicine ... extremely powerful remedy against negative energy and bad taste in music. Madicine, the four-member team, is made of the same line up for ten years now. If you have the abovementioned symptoms, do not hesitate .. try Madicine!
25th March
ABBA REAL TRIBUTE BAND
Milena Albijanić - Vocals
Olgica Erdeljan - Back vocals
Dunja Ostojić - Vocals
Marko Pejčić - Keyboards
Sebastijan Kerekes - Drums
Damir Mojsin - Bass guitar
Boško Djelilović - Guitar and vocals
ABBA Real Tribute Band from Zrenjanin is made of experienced, trained musicians, who had gathered with a common goal - to bring closer the audience and the hits of this well-known group. With the original performances, music, costumes and choreography, the band completely captures the atmosphere and spirit that prevailed at the concerts of the group. Hits like Waterloo, Chiquitita, Dancing Queen, Mamma Mia, SOS and many others, are performed in an original way, without leaving the original frame. We believe to this day, that this kind of music has not lost the popularity and can be equally interesting for the music audience of all ages, cultures and climates. In addition to the repertoire of Abba, the band performes the so-called "Retro / Disco / Pop / Rock" block.