ARCHIVE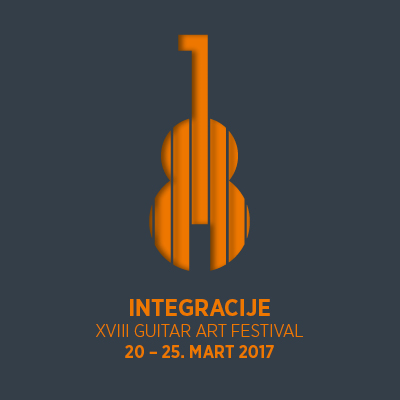 Roberto Aussel
Argentina
concert


Monday, March 20th | 20:00
Kolarac Foundation Hall

master classes
jury
Concert program:
Antonio Lauro - Variaciones sobre un tema infantil
Hector Ayala – Preludio, Guarania, Gato y Malambo
L. Brouwer - Tres Apuntes - Ojos Brujos, Zapateado, Guajira Criolla
A. Barrios - Oracion para todos, Julia florida, Vals Op.8 N° 4
C. Moscardini - El Gato (Gato), Despuntando el vicio (Milonga)
Roberto Aussel (Argentina, 1954) is an extraordinary musician and an exceptional interpreter. After studying with master Jorge Martinez Zarate, his principal teacher, Aussel was awarded first prize at some of the most prestigious competitions in the world, including the international guitar competitions of Radio France, Porto Alegre in Brazil and the Alirio Diaz in Caracas. He teaches at the Cologne Conservatory and directs a high level of learning along with a very active concert career that takes him to the four corners of the world. Among today's guitar virtuosos, Roberto Aussel distinguishes himself by extreme care in phrasing which highlights the infinitesimal intentions of the composer and the most subtle effects of refined expression, and that with no matter what period of music.
Performing in the important cities of Europe, Latin America, Japan, China and the United States, Aussel has been featured with the Philharmonic Orchestra of Radio France, l'Orchestre Colonne at the Salle Pleyel in Paris, the National Orchestra of Belgium, the BBC Orchestra of London and the Buenos Aires Symphony. His recitals include London's Wigmore Hall, the Concertgebouw of Amsterdam, KOlarac Foundation Hall at Belgrade Guitar Art Festival, Hong Kong's Cultural Center for the Arts and the Tokyo Bunka Kaikan Recital Hall.
In 1999 the Konex Foundation of Buenos Aires honored this guitarist with the "Premio Konex de platino", a prestigious reward from the Argentine.
Video
Roberto Aussel - III - Atahualpa Yupanqui - Cancion, Malambo
GUESTS