ARCHIVE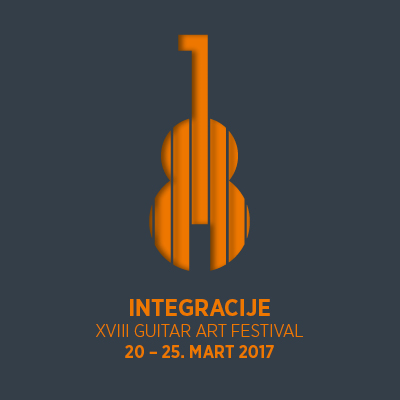 Radoš Malidžan
Montenegro
concert


Friday, March 24th | 18:00
Belgrade Youth Center

master classes
jury
Concert program:
Agustin Barrios: Contemplacion
Napoleon Coste: Rondeau de Concert Op.12
Giulio Regondi: Introduction et Caprice Op.23
Federico Moreno Torroba: Andante iz Sonatine
Paco de Lucia: Fuente y Caudal
Joaquin Rodrigo: Junto al Generalife
Alan Thomas: Evening Dance i Craddle Song (Večernji ples i Uspavanka, iz svite Out of Africa)
Radoš Malidžan started his music education when he was ten, played his first recital already at the age of 12 in Sarajevo. He learned the art of playing guitar from Slavko Olujić, Miodrag Ćupić, Srđan Bulatović, Uroš Dojčinović, Vera Ogrizović. After four-year Bachelor studies at Faculty of Music Arts in Belgrade, Serbia, class of prof. Vera Ogrizović, he finished two-years postgraduate studies at Musikkonservatoriet in Kristiansand, Norway with prof. Jan Erik Pettersen and received Master's degree two years later at Norges Musikkhøgskole, Oslo, Norway, where he studied with prof. Erik Stenstadvold. At the same time he also earned Master degree at Faculty of Music Arts in Belgrade, Serbia, class of prof. Vera Ogrizović.
Radoš attended master classes of some of the world's best contemporary guitarists: Oscar Giglia, Carlo Marchione, Raffael Andia, Aniello Desiderio, Edin Karamazov, Tomas Muller-Perring, Jose Miguel Moreno, Gerard Abiton, Ricardo Gallen and others.
Radoš has been awarded Special and first prizes on domestic and international guitar competitions 5 times, and once third prize, at The First International Guitar Festival Guitar Art, Belgrade. Recently he has released a second edition of of his album Life & Music which has very good reviews.He performed and recorded for major national broadcasting networks such as RTV Montenegro, RTV Serbia, and other.
He regularly appears also as a lecturer and a member of jury at international and domestic guitar festivals and competitions. He has recently been entrusted a work on reforming Montenegrin national educational programs for subject Guitar at Montenegrin music schools.
He resides in Montenegro and teaches in Art School for Music and Ballet Education "Vasa Pavić" in Podgorica and he is a director of Montenegrin Guitar Center.

Video
Radoš Malidžan - Giulio Regondi - Introduction et Caprice Op. 23.
GUESTS