ARCHIVE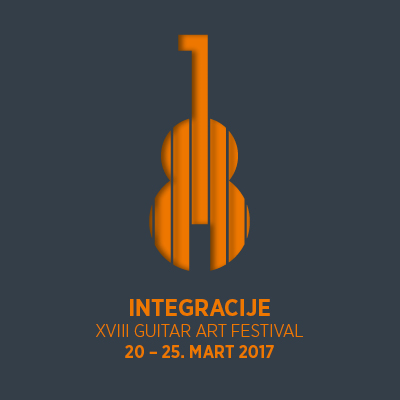 Bojan Ivanovski Jobby
Serbia
concert


Tuesday, March 21st | 21:00
Belgrade Youth Center
"A Whole New World"
Bojan Ivanovski Jobby is one of the most versatile guitarists who started his career as a classical guitarist which has helped him bring the technical part of playing to perfection. After specialization for classical music in Italy under the mentorship of professor Paolo Pergorar, he came back to Belgrade and started working as a studio musician where he had perfected playing styles such as rock, pop, ethno, blues, funk and metal.
During the collaboration with some of the greatest pop-rock stars of Serbia he decided to create an author's project "A Whole New World ", which would allow him to develop a special kind of communication with the audience, performances on various festivals and stages as well as the collaboration with the best musicians and even a greater creative development.
"A Whole New World" project is a completely new concept of guitar concert. Classical music, jazz, ethno and rock guitar styles are the foundation of this project. The concert gives us a superb interpretation of various styles which could only be presented or performed by a highly educated guitarist.
Repertoire for the upcoming concert is a fusion of different styles. From the crucial classical master pieces of Bach and Paganini to jazz standards, ethno compositions of Vlada Paunović. Special guests are announced for the rock music part of the concert.
As he himself has been a young guitarist seeking and developing different styles, Bojan Ivanovski wants to inspire young musicians, with this concept of performing, to start studying different music genres because, in that way they can open new horizons and constantly improve themselves. His collaboration with many well-known pop-rock performers form the domestic music scene has given him priceless experience and tail wind for his own project.
Bojan Ivanovski Jobby started his music education at Music School "Josip Slavenski" in Belgrade, where he finished High School too. He passed the entrance examination both at "Royal College of Music" in London and at Faculty of Music in Belgrade. He graduated from Faculty of Music in the class of professor Vera Ogrizović and continued a specialization in Italy at "Francisco Tarrega" Academy in the class of Paolo Pregoraro.
He has participated in many national and international competitions with a great success. He won more than 20 first awards. The most important prize for him as a musician is laureat in international competition for all musical instruments "ITHAKA 2007" Ljubljana, among more than 100 candidates of all intrumental departments.
In the past 10 years he professionaly works as a studio musician and with playing and studying various styles on an electric guitar he gets an inspiration to make a project "A Whole New World", which implies connecting of classical, jazz and rock stzle of playing guitar on his performances.
Video
Bojan Ivanovski Jobby - Paganini - Caprice No.5
GUESTS